There's A Place For You At The Table
We are a community committed to "Putting Love First in ALL Things." 1 John 4:19.

Christian Church (Disciples of Christ)
Because God first loved us, (1 John 4:19) Cypress Creek Christian Church is a faith community that recognizes and affirms that all people are made in the image of God. We welcome people of every race, gender, age, physical and mental ability, sexual orientation, economic circumstance, faith background, and political affiliation to participate fully in the life of our church. This includes, but is not limited to, baptism, communion, marriage, ordination, and parent/child dedications.  We value a diversity of beliefs and are committed to Living the Love First Life with all of God's people.
Vacation Bible School 2023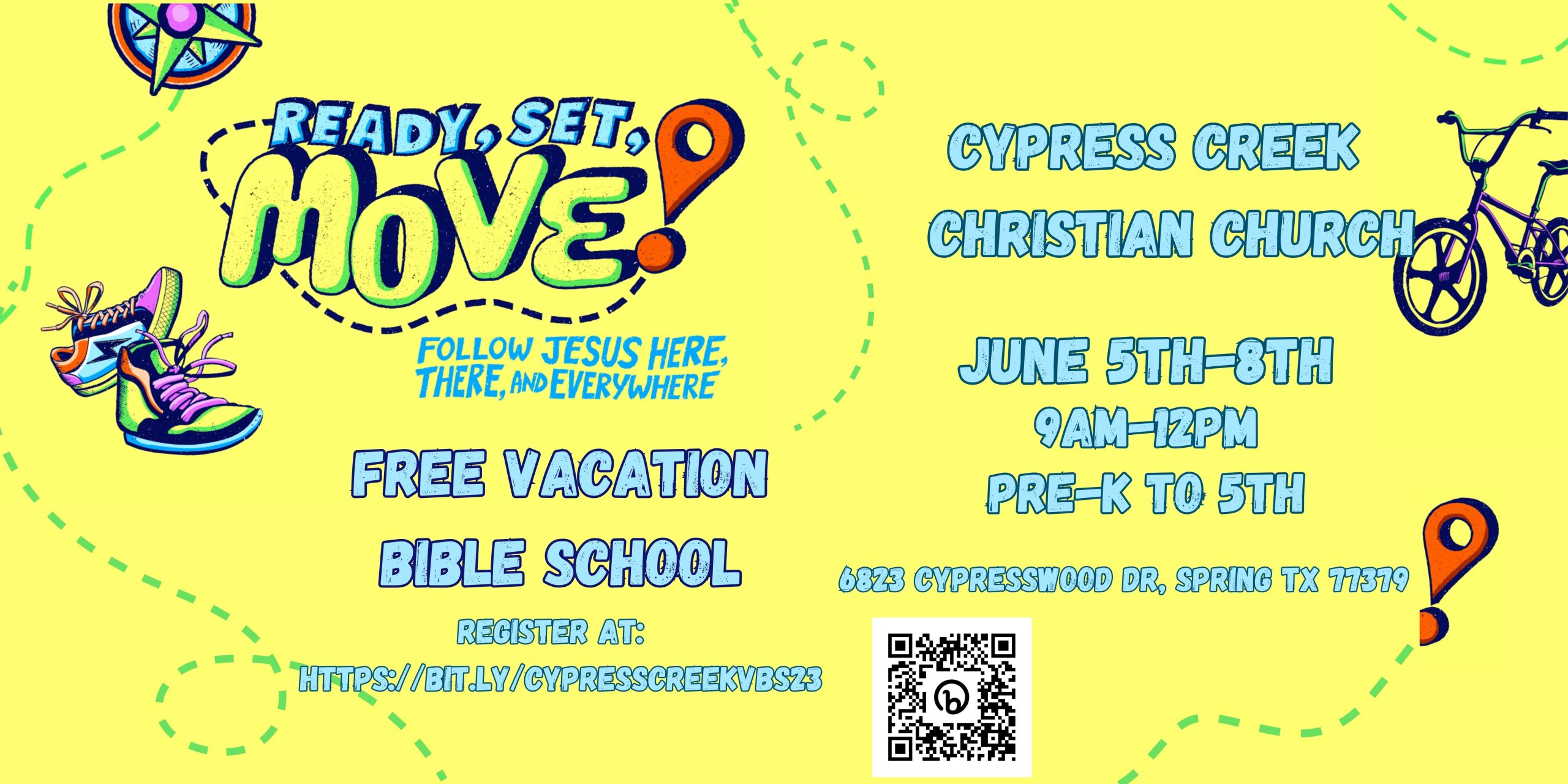 Your students will become Movers and learn how to "Follow Jesus Here, There, and Everywhere!" There will be Arts and Crafts, Music, Snack, Recreation, and Bible Stories!
Monday, June 5th – Thursday, June 8th.
9am-12pm (sharp!) Strict pick up times. PreK-5th grade
(We unfortunately do not have the capacity to provide 1:1 care to children that need 1:1 attention. If your child needs that kind of care, please reach out if you are able to shadow your child and we will do what we can to make that happen!)
We Worship Together...
"Because worship is, for us, an opportunity to offer gratitude for the God who first loved us, and in that experience, to learn how best to integrate the notion of the Love First Life into our own lives."
PASTOR BRUCE FROGGE